Chosen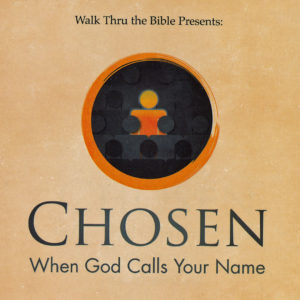 A Study of the Life of Mary, the Mother of Jesus
You have a mission in life, whether you fully understand what it is right now or not. God partners with human beings to accomplish His purposes. He chooses, He calls, and He leads. So what do you do when He has chosen you?
Mary, the mother of Jesus, is a great example of how to respond when God calls your name. She offers life-changing lessons for any believer. And she may be the toughest person you've ever encountered.
This journey through the life of Mary explores four common experiences of those who follow God:
When God Changes Everything
When You Feel All Alone
When Life Breaks Your Heart
When Life Must Go On
God chose Mary for a reason, and she experienced both the promise and pain of His purposes. He has chosen you too, and you will need to know how to navigate the path He has given you. Chosen will help you grow in your understanding of what it means to be blessed, strengthened, and guided every step of the way.
Workbook Contains:
Fill-in-the-blank notes to help participants follow along and remember what they learned
Application questions
Group discussion questions
Leader's guide
Free Samples:
Also Available for Streaming
Perfect for Small Groups