Description
Helping Others Pursue Their Purpose
by Phil Tuttle
View All Catalyst Companion Products
Streaming video for the 4-session series on Barnabas
He wasn't a famous apostle. He didn't write a book of the Bible or have a dramatic conversion (at least, that we know of). But Barnabas serves as a model for us.
Why? Because Barnabas was a catalyst.
In this series, we will look at specific ways God used him to encourage others by both his words and his actions, whether he was focusing on one person at a time or a group of people. In four sessions, we will see this servant of God:
Pursuing Purpose
Meeting Needs
Nurturing Faith
Developing Potential
Barnabas' steady faithfulness in using his gifts for God's kingdom was vital in the lives of believers throughout history up to now. In Catalyst, we will learn that like Barnabas, we can change the world, one small act at a time.
Part of the Biblical Character Series
Catalyst Streaming Video is only available on our Walk Thru the Bible mobile app (see below) as a digital product. All members of a small group should purchase Catalyst Streaming Video to have permanent access to the videos, discussion questions, reading plans, etc. The videos and other resources are not shareable or transferable.
***
Catalyst Streaming Video
is only available on our Walk Thru the Bible mobile app.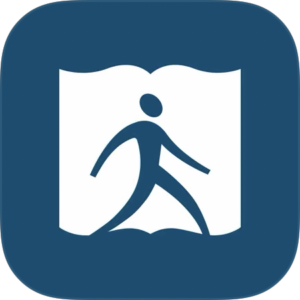 Download the Walk Thru the Bible app for free on Apple or Google today!

To find it in your preferred app store, search "Walk Thru the Bible" and look for our logo as pictured here. Find out more here:
walkthruapp
When you purchase Catalyst Streaming Video, you can find it in your app in two places:
1. Click on the "Engage" icon on the menu bar at the bottom of the WTB app home screen;
2. Or, you can find it in your account, under "Purchased Resources." Your account is located in the icon at the top right of the app's home screen. Your app user name and password is the user name and password you used to purchase Catalyst Streaming Videos or anything else from our store, or if you've signed up to receive Walk Thru Postcards, etc.