Stanton Lanier on the Music of Scripture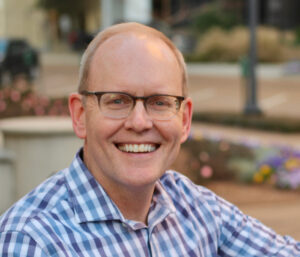 At the age of 30, Stanton Lanier found what he thought was his calling as a financial planner. This wasn't the first career path he'd tried, but it was the one he was hoping would finally stick. He liked the work. He liked the people. And yet, as he kept reading the Bible and studying about who God is, he came to a realization: our God is not a "safe" God.
One day, Stanton felt God was leading him to write a piece of music. He'd been playing piano since he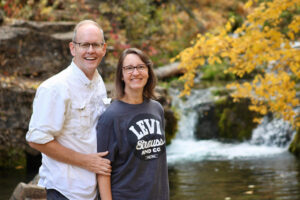 was a child, and he'd found music to be a place of refuge from the trials of life, but what he felt now was different. He was inspired to write a melody based on a Scripture that had been meaningful in his life. And so, he sat down and wrote "Grace and Truth," inspired by John 1:14.
What started as a hobby turned into a small side business. When friends and co-workers heard Stanton's compositions, they wanted to know how they could order the music and share it with their loved ones. While this was amazing on its own, Stanton found something far more impactful was happening. God was using this music, inspired by His Word, to minister to people's lives. He started getting emails from people who told him how they felt the Lord's presence whenever they heard these songs, that they experienced the hope and joy they needed to get through another day. Stanton was being faithful to the thing God called him to do, and he saw that God was faithful to use it in ways he could never imagine.
And that was just the beginning. Today, Stanton Lanier is an award-winning composer with 12 CDs.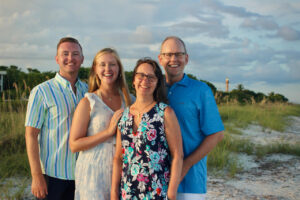 His songs have been heard by millions of people. He has performed concerts around the world. It is a life he never would've dreamed for himself, but he's followed where God's leading has taken him. On this episode of STEP INTO THE STORY podcast, listen as Stanton talks with Phil Tuttle about music, Scripture, and how God's plans are so much bigger and better than our plans.
You can also listen here now: