Jennifer Rothschild on Trusting God's Word
When Jennifer Rothschild was fifteen years old, she received news that seemingly spelled out the end of her dreams, plans, and independence. She was going blind. When she got home from the doctor's office that day, she went straight to her upright piano and started playing "It Is Well with My Soul" as she began processing just how different her life was going to look. As a teenager sitting in front of that piano, she never could've imagined the beautifully rich and impactful life that God had waiting for her.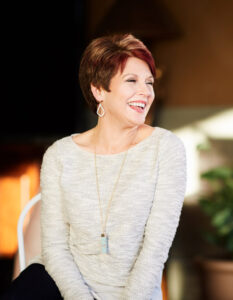 Today, Jennifer is a prolific author, songwriter, speaker, and teacher. She has written 17 books, ministered to countless people as a conference speaker, and appeared on the Today Show, Good Morning America, Dr. Phil, Life Today, and the Billy Graham Television Special.
However, in her own words, this ministry has been received, not achieved. What people view as accomplishments, she sees as nothing more than manifestations of God's blessings and providence. Through her blindness, she has developed a deep reliance on God's grace and God's word. "Now in my 50s, I have lived in physical darkness longer than I lived in physical light," she says. "I don't know that I've fully adjusted, and I don't know that I ever will adjust, but I've adjusted to the reality that this is what God has allowed. I think that's why I'm so dependent on God's word." She references Psalm 119:92 as a life verse: "If your law had not been my delight, I would've perished in my affliction."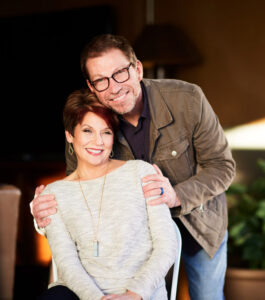 On today's episode of Step Into the Story podcast, Jennifer tells her story. She tells us how God restored her dream of falling in love, which she thought was dead. Today, she is happily married to her college sweetheart with two sons, a daughter-in-law, and two grandchildren. She tells us how God miraculously gave her music as a way to express her loss and later serve as a powerful part of her ministry. She tells us how, in all things, God is faithful, and that His word remains true.
You can also listen here now: