Jeanne Hendricks on a Life of Service
Subscribe Now:


Jeanne Hendricks does not proofread her prayers. Even in her earliest childhood, she went to God with her most difficult questions and confronted her doubts head on. As she puts it, she has always been a question mark. This inquisitive, direct nature would serve her well as she worked alongside her husband, Dr. Howard Hendricks, for over 65 years of ministry. And at the age of 94, it's still serving her now, because her work continues.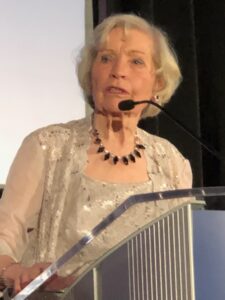 On this episode of Step Into the Story podcast, Jeanne and Phil Tuttle look back over her life to discuss how she came to Christ and the great adventures she has experienced by following His leading. This skeptical Sunday school student had no idea what was in store when she kneeled in prayer and told God she wanted to be His child.
Though she intended to go on the mission field and said she would never marry, God had other plans. She says, "God was putting me together piece by piece. He knew what I needed before I did; I needed Howard Hendricks in my life." She married Howard Hendricks in 1947 and moved to Dallas, where her husband served as professor at Dallas Theological Seminary. Their ministry would impact countless pastors, teachers, and missionaries, including Chuck Swindoll, Tony Evans, Bruce Wilkinson, and our very own Phil Tuttle. And knowing the struggles that came with being married to a minister, she opened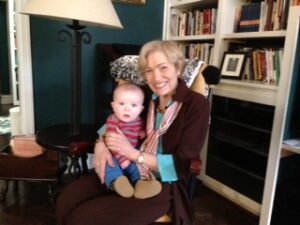 her home to mentor the wives of seminary students. Through her compassion, intelligence, and dedication to the Lord, Jeanne has had an immeasurable impact on thousands of lives.
Jeanne is also an incredible writer and communicator, having received a degree in Journalism form Southern Methodist University. She's written books on marriage, family, and women's ministry and served as the speaker for women's conferences. And as you'll hear in this interview, she's one of the best conversationalists you could ever hope to meet.
Listen as Phil and Jeanne talk about the joys, struggles, and ultimate rewards of a life spent in service to the Lord. As Jeanne says, "I am living in Psalm 91."