Myrna Brown on Biblically Objective Truth
As a girl, Myrna Brown wanted to a be a movie star. Her dreams began shifting as she grew older, but that initial spark—the love of performing and communicating in front of an audience—was always there. And while God didn't lead her to Hollywood, He still had big plans for a little girl from Mobile, Alabama.
Today, Myrna is an Emmy-winning journalist who has been working in radio and television for over 30 years. She got her start as a part-time radio host in Mobile, but she eventually went on produce and host television shows, including TBS Storyline and People 2 People. And yet, in the midst of immense success, she felt God was calling her in a new direction.
In 2018, Myrna left her career in secular television and radio to join WORLD News Group, a news organization committed to producing biblically sound coverage of today's biggest stories. She knew that as we attempt to understand the world around us, there is no greater source of truth than God's Word.
"The Bible is the only completely objective and accurate view of the world," she explains. "So when we follow the Bible, we come close to objectivity. That why the only true objectivity is Biblical objectivity. And that's the basis of biblically objective journalism."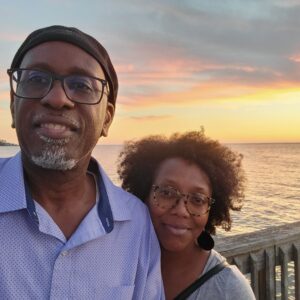 Using the Bible as our foundation is something Myrna has found to be vital in every aspect of her life. She feels called to help other people do the same. That's why she and her husband Stanley founded Blended Covenant Living. They want to encourage married couples, especially blended families like their own, to pursue marriage based on biblical principles. She says, "There's a different dynamic when you blend families. We want to celebrate the biblical model, purpose, and plan of marriage."
In every chapter of her story, Myrna has learned one thing above all others—God's Word is true. Whenever we rely on the Bible, we can always know that our facts are straight.
Listen to our full conversation with Myrna above. And to hear more STEP INTO THE STORY episodes, CLICK HERE!