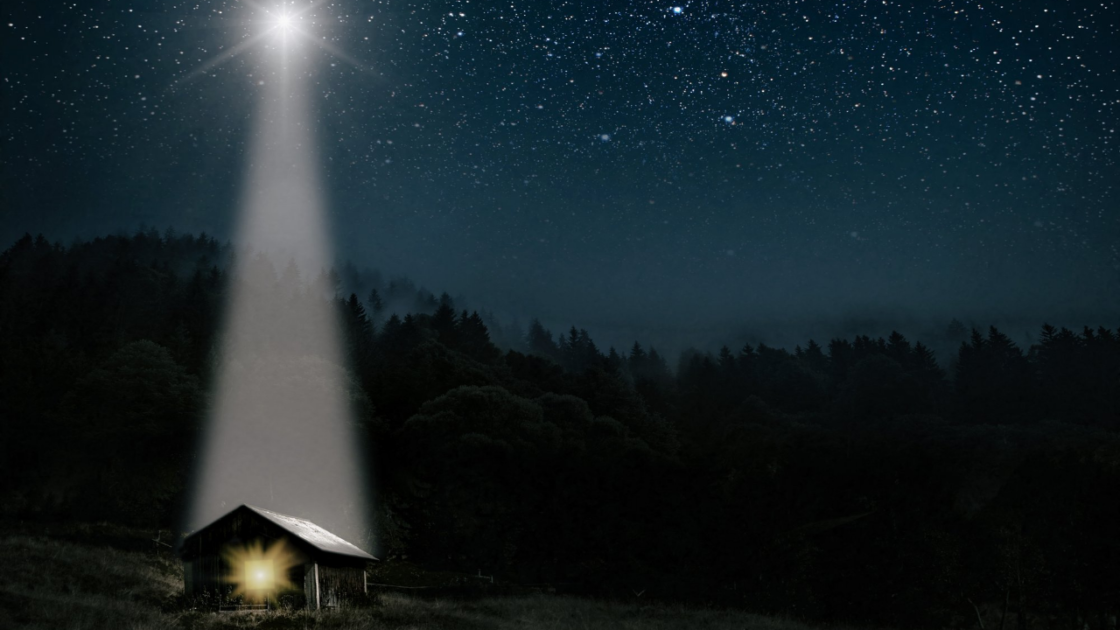 "Glory to God in the highest heaven, and on earth peace to those on whom his favor rests." Luke 2:14, niv
IN WORD  
The announcement of the Kingdom is good news. The King's advent into this world may be traumatic—it certainly requires a response—but it's the best thing that could possibly happen for the human race. And when heavenly messengers declared it, they gave Him glory and declared peace for His people. It was more than the embellishment of praise; it was a blessing for us to accept, agree with, and live in.
Peace. Shalom. That fullness of life we've been longing for. The abundance of overflowing goodness. The wholeness and healing and restoration we need. That sense that everything in my corner of the world is okay, all is well, life is as it should be. We crave that state of being constantly, and even experience it in brief moments. But the angels said it's ours. It's a gift for those on whom His favor rests, for those with whom He is pleased.
That's what the coming of Jesus means to us. Later, a voice from heaven would tell us to listen to Him, but that's a response that comes after we know who He is. First, the heavenly message gives us the simplicity of good news. Jesus did not come with a list of demands. He did not come with grievances or judgments or more hoops to jump through. The King did not come in this world to tell us to do a better job of measuring up. He came to say this: The shalom you've been looking for is here.
IN DEED  
Do you believe that? Not many people do, even among "believers" who claim to believe it. Christianity has become for many a burden, as if the Spirit puts more on our shoulders rather than setting us free. But the Good News of the Kingdom was heralded among overworked and overlooked shepherds in fields as an answer for their longings. And if we really understand the heart of God, we'll receive it in exactly the same way.
What do you long for? Somewhere at the root of that desire is a true, deep, God-given question, and the answer is thoroughly given in the One who came. His favor is here. Your truest longings can be fulfilled. His peace is given to you.
Read: Luke 2:1-20