Philippines Update 5 (2019-11-18)
Whew! The past few days have been a blur of teaching, training, and traffic. Sorry we haven't communicated in a while.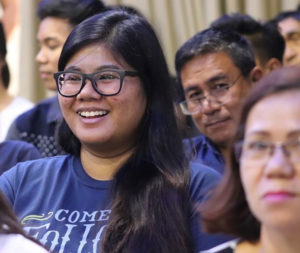 On Thursday, Rich and I both led sessions at a conference for several hundred Christian school administrators hosted by Grace Christian College (GCC) here in Manila. GCC is led by Dr. James Tan, a dear friend of many years who also serves on the board of WorldTeach Philippines, as our ministry is known here.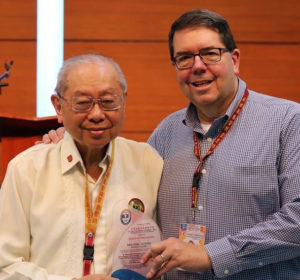 Dr. Tan is so excited about our newest course Chiseled (on the life of Simon Peter) that he wants to order 3,000 copies of the book to distribute to all the families in their school. The DVD series and workbook are finished, but it looks like we better get moving on the book as soon as I get home!
On Friday, I gave the opening keynote address to over 1,000 Christian school teachers at another conference hosted by GCC. Eight Walk Thru courses were presented as workshop series by different instructors during the conference.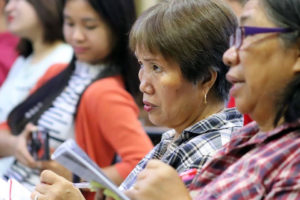 Can you imagine the cumulative impact?
While I was speaking at GCC, Gil and Rich traveled two hours to the city of Pampanga to begin teaching Chiseled that morning. I joined them at lunch in time to teach the rest of Chiseled that afternoon. The response was overwhelming! Of the 180 participants, many were pastors from the 12 surrounding provinces. Twenty-two of the pastors insisted we provide training immediately after the event to help them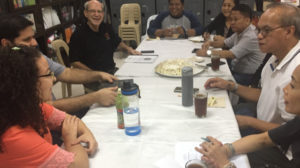 prepare to share these lessons from Peter's life with their congregations. Gil has already received nine invitations to teach and train in the provinces around Pampanga. Amazing!
Even as I'm writing this, we just received this powerful feedback from one of the pastors who attended this event: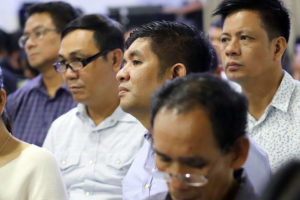 "The story of Peter presented in the Chiseled course is timely in my life, especially in Session 5, 'Allowed to Fail.' In my last three pastorates, God allowed failure in my life. At that time, I gave up my calling, and I blamed other people and even my own family. I have slowed down and stopped engaging myself in the ministry. I came last Friday to attend Chiseled when I heard there was a seminar like this. My perspective changed. I want to recommit my life to Jesus and I want to pursue what God wants for my life."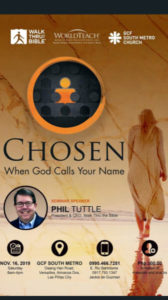 On Saturday, Gil and I taught Chosen (another course in our Biblical Character Series) at a church in South Manila. Again, the response was strong, and eight pastors and leaders gathered for training with Rich after the seminar.
One couple was particularly motivated and intriguing. They embody today's new model of global missions which can be summarized by "Everyone to Everywhere." They are Hondurans who have moved to Mindanao, the second largest island in the Philippines. Much of their ministry is focused on Muslims, and they believe Chosen (on the life of Mary) will be a wonderful tool for evangelism because it shows how much our God treasures His daughters as well as His sons. It's certainly a joyful, counter-cultural message for a Muslim context! Please pray for them as their lives and ministry will not be easy.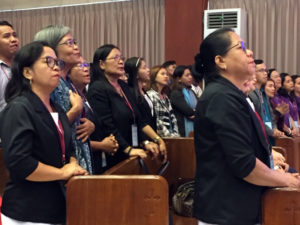 Gil, Rich, Fetan, and I spoke at a total of 10 morning worship services yesterday (Sunday). Again, God's Spirit moved so powerfully in each group. We're all pretty tired and all of us are fighting some type of allergy or sinus infection, but God's strength really was made perfect through our weaknesses.
Ellen and I head home tomorrow. We'll land in Atlanta almost exactly 24 hours after we leave our hotel here in Manila. I'll write a wrap up sometime during our long flights once I've had a good night's sleep and can view the past two weeks with more perspective. There's no question the Lord did far more during our time here than I even had the faith to pray and ask for!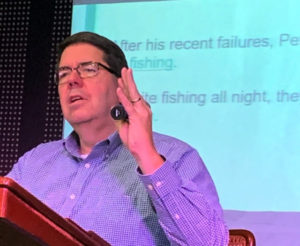 Walk Thru the Bible is not primarily about sending Americans to share the Word across the world. Rather, we equip nationals to reach their own people with the tools we entrust to their gifted hands. The Philippines shows the wisdom and impact of this strategy like few places in the world. Thank you so much for your fervent prayers and generous donations that make this all possible.
*****
Phil Tuttle is the President & CEO of Walk Thru the Bible.