Home Team live stream with Walk Thru the Bible!
Join us!
You are invited to our Walk Thru the Bible Home Team FREE live stream!
Home Team: When Families Win Together is a new resource from Walk Thru the Bible and Phil Tuttle. Based on the story of the prodigal son in Luke 15, Home Team helps families thrive, draw closer to each other, and win… together!

We've all probably read this story in Luke dozens of times, but Phil brings a fresh look at the big picture of what's really going on: "It's really the story of the loving father, and from this passage we find the 4Cs of parenting: Choices, Consequences, Compassion, and Consistency. The loving father models these for us, showing us the heart of our loving Heavenly Father," says Phil.
Phil's teaching is full of stories that will make you laugh and make you cry. Stories from his own childhood and stories from raising his own children–he brings thoughtful, invaluable lessons and insights to parents, grandparents, care givers, teachers, Sunday School teachers, and more. Thought starters, discussion questions, and Huddle Time will be enlightening and insightful for both kids and parents.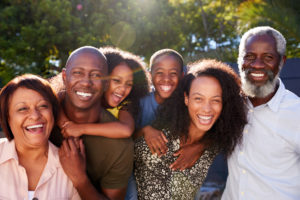 It's a new (and fun and free!) way that Walk Thru the Bible is helping families win together always and to also stay immersed in God's Word during this time of uncertainty and isolation. Because the Bible changes everything!
The Father heart of God is on full display through this Scripture passage and this teaching. We hope you'll join us for Home Team: When Families Win Together. It starts Monday, May 4 at 7:00 PM Eastern. See below for more information.
*****
Join us for the FREE Home Team live stream as we help build stronger families!
What: Streaming on our YouTube channel and Facebook Live
When: May 4-7, with a new session every night
Time: 7:00-7:30 PM EASTERN
How: Here are the ways you can watch—
Watch on YouTube: www.youtube.com/walkthruthebibleusa
Watch on Facebook Live: www.facebook.com/walkthruthebibleusa
Invite: your friends, your family, your church! Perfect for parents, grandparents, caregivers, teachers, Sunday School teachers, and more! Make a list of 5 people to watch it with you … with proper social distancing, of course! Other ways to spread the word: host a Facebook watch party; share our Facebook posts with your network; forward this email to your pastor, and more!
We're also offering a FREE family devotional series for parents and kids called Best Story… Ever! Families can dive deep into the story of God in the Old Testament with a daily devotion, Scripture reading, talking points and discussion questions, life application, guided prayers, and more! Sign up at www.walkthru.org/beststoryever