Habakkuk, the Coronavirus, and the Word of God
Habakkuk asks God, "How long must I call for help, but you do not listen?" As we walk through an unprecedented pandemic, does your world feel upside down right now? Are you struggling to make sense of what God is doing or why He seems silent? Is so, then you're in good company. In this edition of Walk Thru Voices, Michael Gunnin talks about Habakkuk and the Coronavirus and what it all has to do with reading God's Word: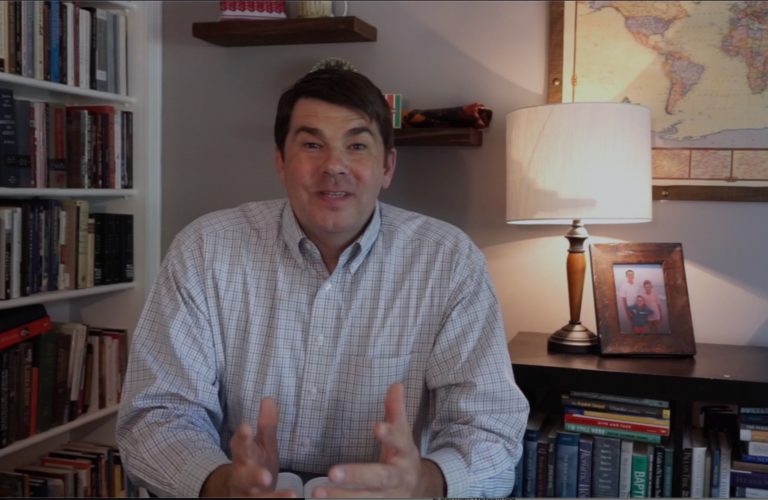 It seemed that for Habakkuk, God's plans did not fit into the "predictable" box that the prophet had built for Him. By the third chapter of the book, Habakkuk has a shift in his thinking, and it wasn't because his circumstances had changed. Rather, it was because he remembered the goodness, the faithfulness of God. And God, in His gracious dialog with Habakkuk, helps the prophet see what he has always known: though God's plans may be unpredictable, God is always at work for His glory and for the good of the people He loves. Always.
Here are the two things Michael mentioned that can help us even in our crisis and uncertainty today:
We must remember God's faithfulness. Remember how He met you in your need in a crisis situation. For Habakkuk, hope was birthed in his memory of God's faithfulness throughout the generations.
We must read God's Word.  When we read the Bible, we are reading generations of stories of God's faithfulness and goodness. We read how God is at work even when we can't see it. We read how He is for us, He loves us, He is good and kind. The stories in God's Word will produce hope in us in this present crisis and in the future.
Read God's Word, and like Habakkuk, let it change you.
*****
Michael Gunnin is Chief Growth Officer of Walk Thru the Bible.