2020 Global Virtual Summit
We didn't put a pandemic in our strategic plan for 2020.
When the lockdowns started all around the world, we at Walk Thru the Bible knew that we could share the answers to people's  biggest questions and deepest longings. After all, we are "beggars showing other beggars where to find bread," as D.T. Niles once said.  So we knew that we could show fearful, anxious, grieving people where to find comfort, guidance, and direction.
Those answers are found in God's Word.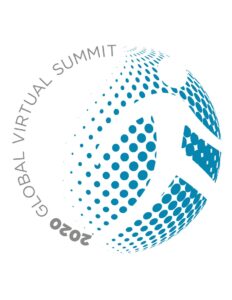 And that's what we do: help people everywhere live God's Word … and love God's Word.
We also knew that this ongoing crisis is unprecedented, and we knew we would have to innovate and be creative about how we shared our biblical resources with a hurting world. God answered our prayers, and by His grace, Walk Thru the Bible has been very active in sharing His Word around the world. We've found new ways to ignite people's passion for the Bible.
We want to share with you all that's been going on with Walk Thru the Bible, all around the world, for the past six months.
Will you join us for the  Walk Thru the Bible 2020 Global Virtual Summit? This is our first ever global virtual summit, and we're holding it online on Saturday, October 10, 2020 from 1-5 PM (EST).
You'll hear stories of impact, interviews with our global leaders, celebrate all of the new doors of ministry that God has opened, and more. We'll tell you how you can get involved through prayer and partnership with Walk Thru the Bible. And best of all, we'll celebrate the great God who is doing a mighty work through this ministry.
We'd love for you to join us for this exciting event. And please invite your friends and family to be with us, too!
Please register below for the Walk Thru the Bible 2020 Global Virtual Summit. We'll send you important information closer to the date of the Summit (like a link to view the Summit, how to log in, etc.).