A Fiery Trial: Christian Persecution in India
Rich Leland, our VP for International, was in India this past week to teach, train, and minister to our Southeast Asia country directors.  The persecution of Christians in India is increasing. Please keep these brothers and sisters in Christ  in your prayers. Here's what Rich has to say:
This is my third straight Indian January. Being with our WTB team leaders from South Asia again is so invigorating and inspiring. We are meeting at a retreat center just a short distance from the heart of Kolkata, and the incessant blast of vehicle horns is merely a distant hum.
Every trip to India is a gastronomic challenge for me. With every meal, I wonder, Will this meal strengthen or weaken me? After my first two days, that was still an open question. There is no question, however, of the strengthening of the Indian church, despite intense pressure.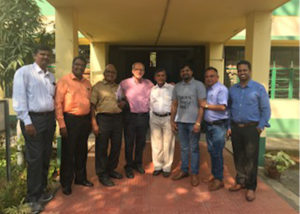 Our teaching this trip is "Fiery Trial: Equipping God's People for Persecution." India has just joined the top ten most dangerous countries for Christians. The Hindu government is taking daily steps that create danger for followers of Jesus. One of our WTB three-year goals is to assist the persecuted church, so this teaching is relevant for us internationally.
We heard one after another of our ministry leaders recounting God's daily work in this land, in spite of the pressure. As persecution rises, rather than the church being weakened, God is strengthening and growing Christ's body. In one small town, 60% of the people have turned to Jesus during the current crackdown. Praise God for the way He is using our Walk Thru the Bible courses.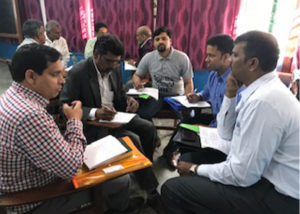 We concluded our day by singing, "I Have Decided to Follow Jesus." I had tears in my eyes as their strong voices sang, "No turning back, no turning back."
Thank you for your continued support of our Savior's work here in South Asia, and around the globe.
*****
Rich Leland is the VP of International for Walk Thru the Bible.